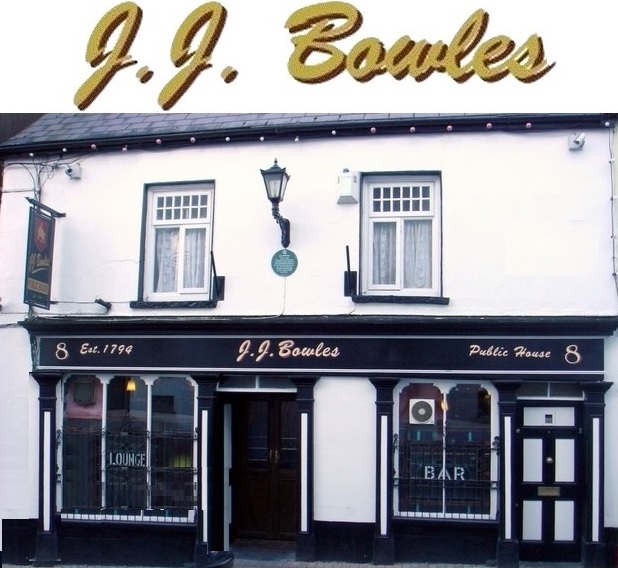 JJ Bowles is widely regarded as the oldest pub in Limerick. Records date the pub to at least 1794 with the building possibly dating to the 1600s.
Renowned for the quality of our pints, we have recently been voted teh best pint of Guinness in Limerick - source Limerick Leader 15/07/17. Alternatively, enjoy a hot whiskey by the fire or enjoy a cool pint whilst taking in the stunning views of King John's Castle from our unique riverside beer garden.
The pub is within shouting distance of Thomond Park and is an essential stop for Rugby fans, both Munster supporters and visitors alike.
For more information with regard to events/promotions or to book your own event please call (061) 454261, Email info@jjbowlespub.com or visit us on facebook and twitter for upcoming events and promotions.
https://www.facebook.com/jjbowlespub